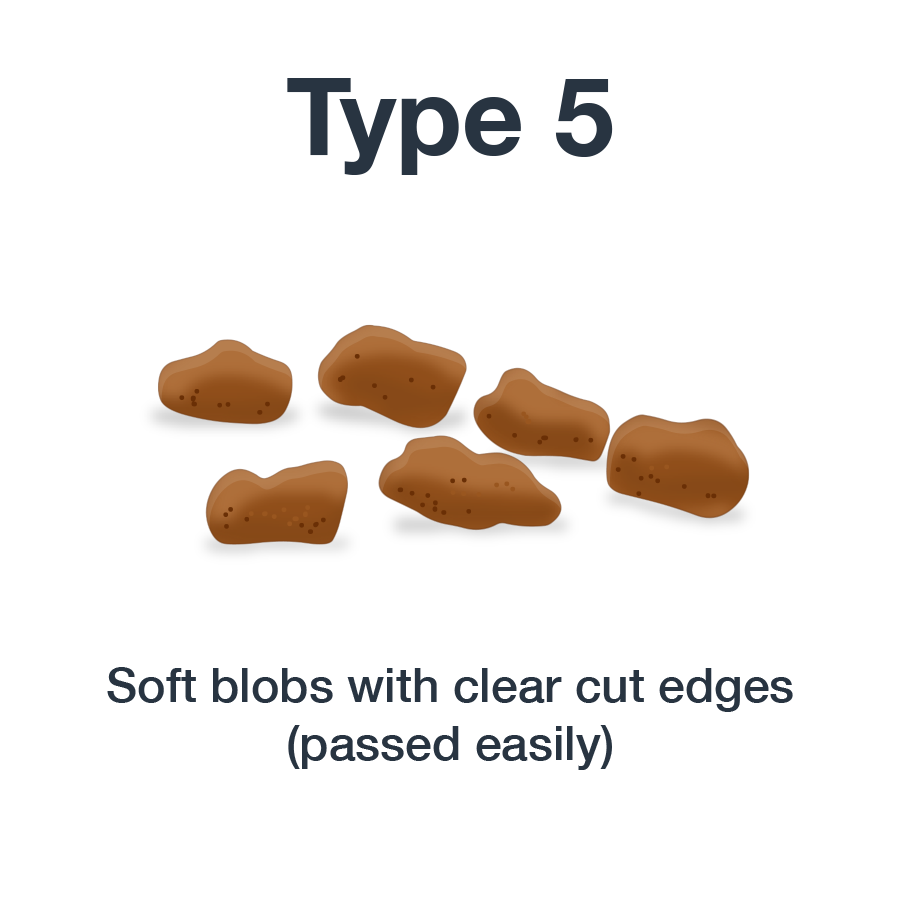 Overview
Type five on the chart is a borderline normal stool. It is heading towards the more liquid end of the scale, but it is still a desirable stool quality.
Information
Nothing to worry about - keep up the good work!
This is not medical advice. Please read our disclaimer.
Related Links
Have you examined your stools lately?
---